TAILINGS
Any compromises to the structural integrity of tailings storage facilities can pose significant environmental risks. With potential impacts to human health, the environment and the economy, tailings dam failures have triggered mining industry reviews and the development of new and revised standards.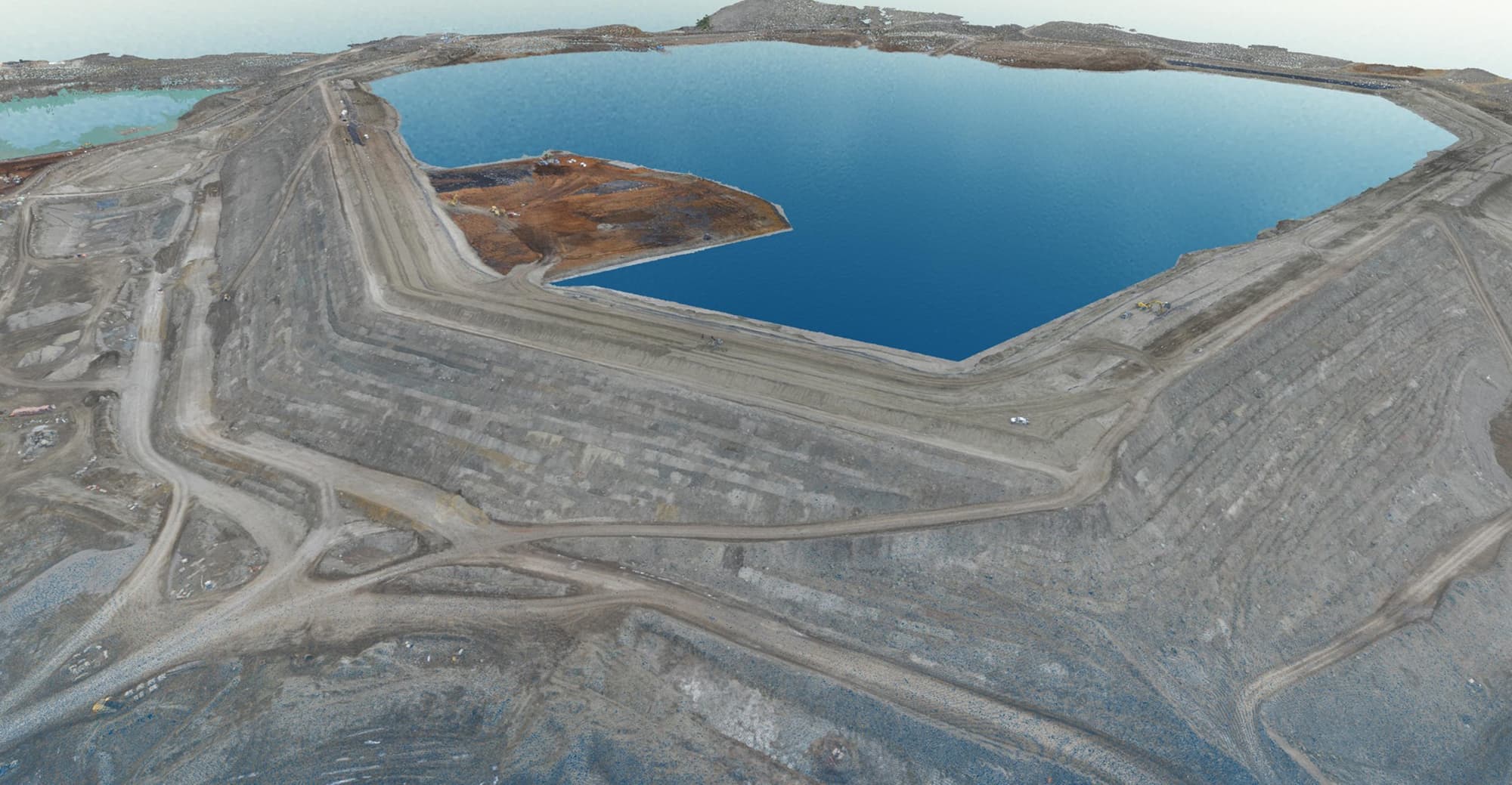 New Gold's Tailings Facilities
New Gold's operating sites—New Afton and Rainy River—have a total of three active tailings facilities, in addition to an inactive tailings facility at New Afton. More information about these tailings facilities can be found in the table below.
Tailings Management at New Gold
New Gold's tailings management practices include the following important features:
| FEATURE | DESCRIPTION |
| --- | --- |
| Design | The designs for New Gold's tailings facilities are reviewed and updated throughout the construction and operations phases and include considerations for closure of each facility. The design of tailings facilities takes into account the climatic and ground conditions at each site. For example, our tailings facilities are designed to consider significant natural events, such as the probable maximum flood, so that the facilities are safe in the event of extreme weather or seismic events. |
| Financial security | Each site maintains financial security for the closure and post-closure monitoring of its tailings facilities. The financial security is based on approved closure plans, which are developed with stakeholder input. |
| Operations practices | Each site has an operations, maintenance and surveillance manual (OMS Manual), which sets out, among other things, how the site's tailings facilities will be operated and maintained to ensure that they function in accordance with their respective design performance objectives, as well as regulatory and corporate policy obligations. |
| Risk assessments | Each site conducts regular risk reviews that include tailings-related risks, the key results of which are reported to corporate management at least annually. |
| Engineer of Record | Each site has appointed a qualified external professional engineer and their firm to be the Engineer of Record for its tailings facilities. |
| Surveillance technology | Sites use surveillance systems, such as piezometers, inclinometers, remote sensing and other technologies to monitor tailings dams and water levels. The OMS Manual sets out early-warning trigger and alert levels, facilitating early identification and management of potential dam stability concerns. |
| Inspections by employees | The Company's tailings facilities are regularly inspected by trained New Gold employees—sometimes as frequently as several times a day. |
| Dam safety inspections | Formal dam safety inspections are conducted at least annually by the Engineer of Record. Recommendations made by the Engineer of Record are tracked to ensure follow-through by all employees. |
| Dam safety reviews | Each facility is subject to detailed third-party external dam safety reviews every five years, comprising a review of the design basis, construction and performance. |
| Independent reviews | The Company has an ITRB to provide independent, expert advice regarding the technical aspects of our tailings facilities. The ITRB meets at least twice per year to review information about tailings management practices at each facility. |
| Emergency preparedness | Each site has a detailed Emergency Response Plan, which is regularly reviewed and updated. The plans are also tested by employees to ensure response measures are effectiveand applicable. |
Tailings Facilities Details
NEW AFTON MINE
RAINY RIVER MINE
NEW AFTON
TAILINGS STORAGE
FACILITY
POTHOOK PIT
TAILINGS STORAGE
FACILITY
HISTORIC AFTON
TAILINGS STORAGE
FACILITY
RAINY RIVER
TAILINGS MANAGEMENT AREA
Tailings Facility
New Afton Tailings Storage Facility (TSF) consists of 5 starter dams that have now joined into 1 continuous structure. All dams reached their ultimate height in 2021.

Pothook TSF consists of 1 dam. The TSF is primarily used for tailings deposition during upset mill conditions.

Historic Afton TSF consists of 2 dams. Construction
ceased in 1991.

Cell 1: TMA West Dam 5, TMA South Dam and Cell 1 Dam (internal); Cell 2 & 3: TMA North Dam, TMA West Dam 4 and TMA South Dam.

Cell 2 and Cell 3 merged in 2021 and now are one cell.

The internal Cell 1 Dam will be intentionally breached in 2022 providing one contiguous cell in late 2022.


Location

Cell 1: 48.85757 N, 94.06726 W

Cell 2 & 3: 48.869052 N; 94.060457 W


Construction Method
Centreline construction
Downstream construction
Downstream construction

Centreline raise for the TMA perimeter dams, which include TMA South Dam, TMA West Dam and TMA North Dam

Design Standard
CDA's Dam Safety Guidelines
CDA's Dam Safety Guidelines
CDA's Dam Safety Guidelines
CDA's Dam Safety Guidelines (2013), Ontario Mining Association
Status
Active
Active
Care and maintenance

Cell 1: Active
Cell 2 & 3: Active

Current Maximum Height
56m
10m
70m
20.5m at South Dam
Current Storage Impoundment Volume
30.5 million m³
2.55 million m³
27 million m³
25.8 million m³ (excluding pond volume)
Most recent dam safety inspection
October 2021
October 2021
October 2021
August 2020
Most recent dam safety review
2017
2017
2018
2021
Most Recent ITRB Review
November 2021
November 2021
November 2021
October 2021
Hazard potential 1, 2
Risk rating of Extreme1
Risk rating of Very High1
Risk rating of Extreme1
The TMA Dams (North, West and South) classified as Very High2
Data as of December 31, 2021
MAC TSM Tailings Management Protocol Indicators
In 2021, New Afton achieved AAA scores on all five indicators of the Protocol and Rainy River reported level A on two of the five indicators through its 2020 self-assessment.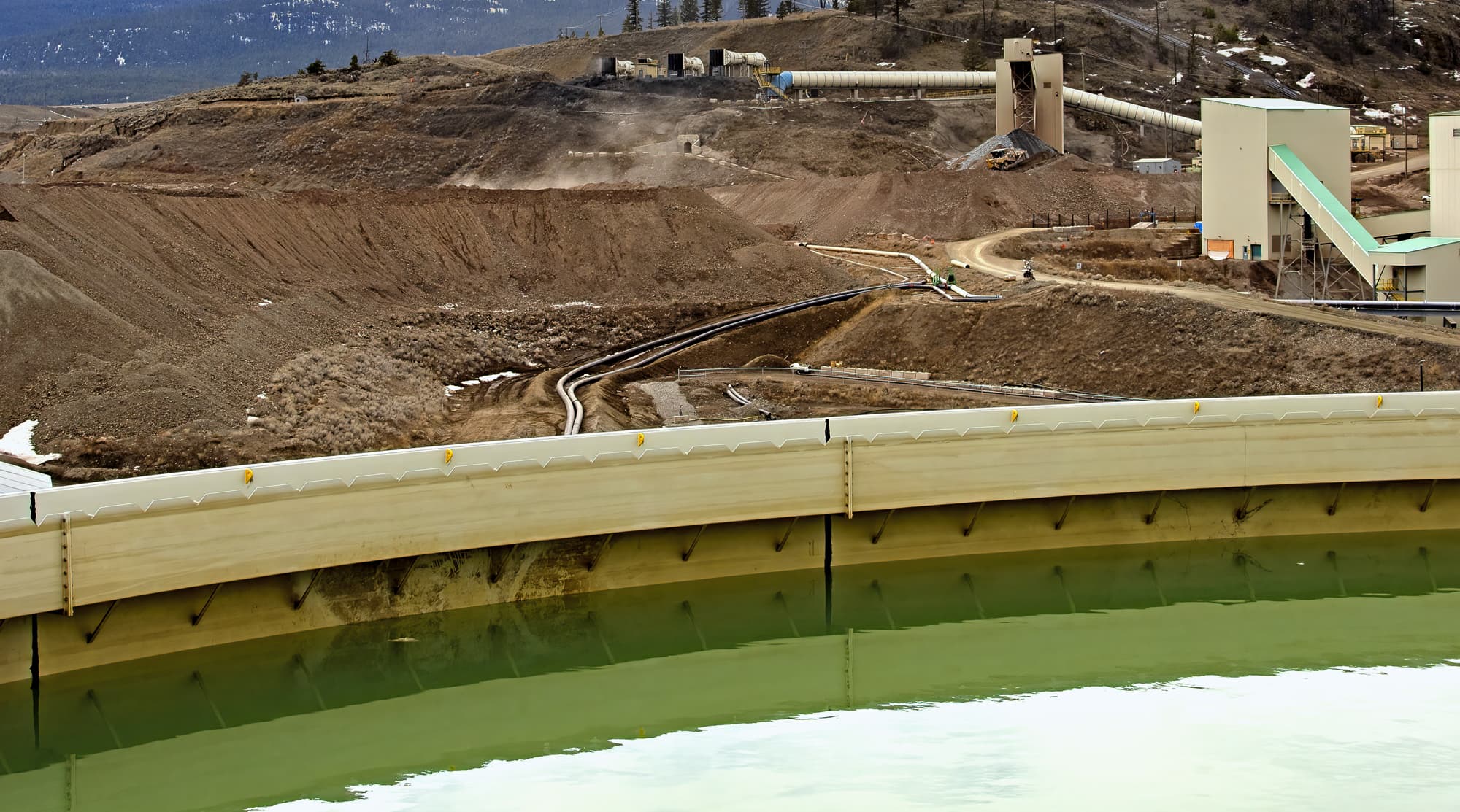 New Afton Thickened Tailings Technology
Our New Afton Mine is located in a semi-arid climate where annual evaporation rates typically exceed precipitation. As a result, traditional mine water recycling is challenging due to significant evaporated losses and is supplemented with a draw from Kamloops Lake. To mitigate this inefficiency, our team proposed the use of thickened tailings technology and completed a field scale pilot project in 2018. This technology allows immediate dewatering of tailings through a thickener and direct circulation to the mill to reduce tailings pore water and evaporative losses. In 2021, the mine continued to see progress on the construction of its Thickened and Amended Tailings (TAT) Plant, which will allow us to transition away from conventional slurry tailings.