OUR WORK
Here are some highlight stories from our work in the areas of Health and Safety, Environmental, Social, and Economic.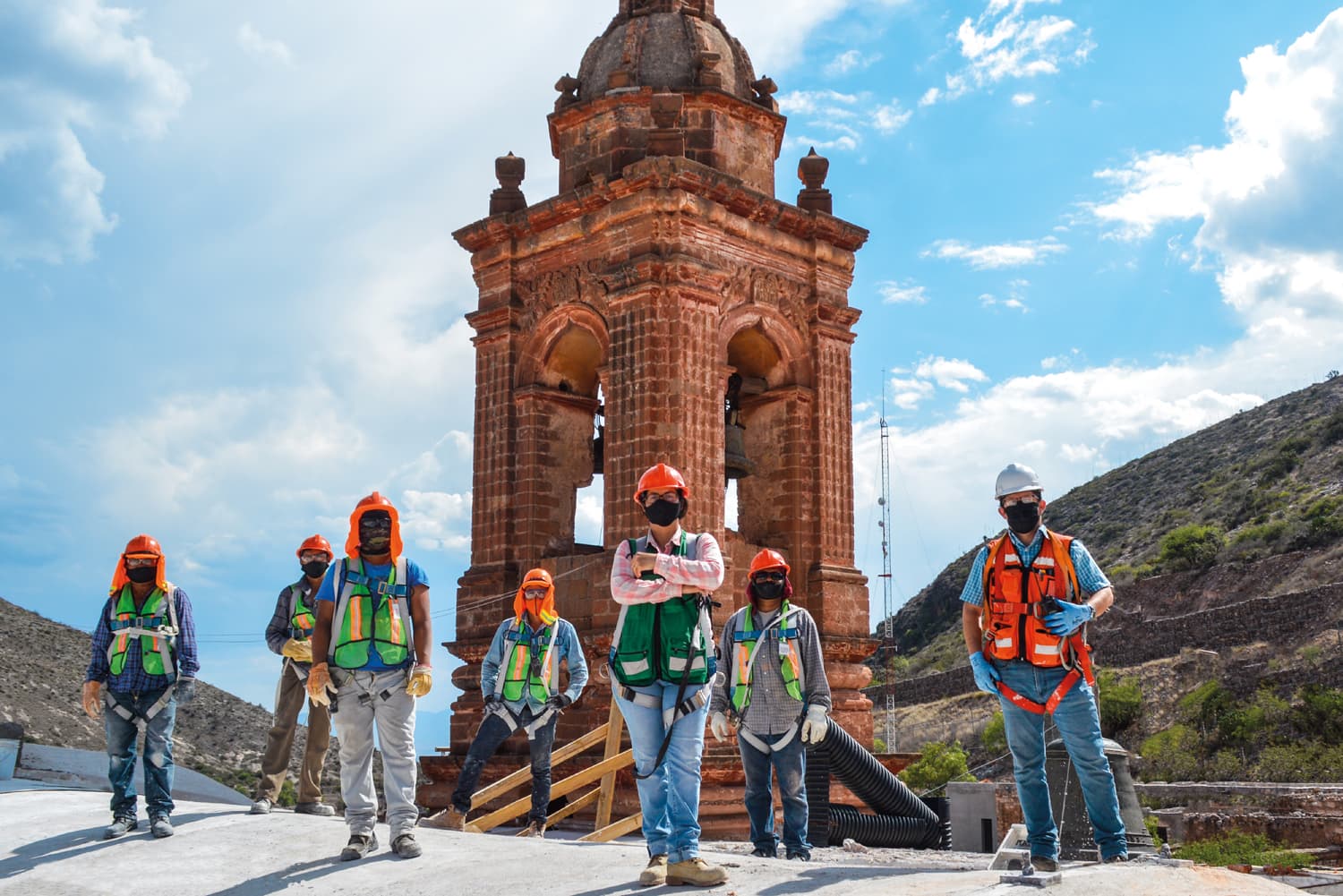 SOCIAL
People and Sustainability
The protection of our people is central to our success as we believe people are our greatest asset. New Gold is committed to providing training, opportunities and progression paths for our teams, and we actively seek to ensure we promote diversity within our teams at all levels of the organization. In addition, our relationships with Indigenous and host communities are an important part of our Sustainability Pillar.
Conservation of Religious Complex of San Pedro Apóstol
With the support of certified restoration specialists and under the supervision of the National Institute of Anthropology and History (INAH), Cerro San Pedro began conservation work on the Religious Complex of San Pedro Apóstol – an architectural bulwark from the 17th century located near the old mining pit.
The project – which broke ground in January – was completed in April 2021.
Because preservation of the complex is one of the priorities of the Comprehensive, Inclusive and Participatory Mine Closure Plan, extensive care was taken to measure and monitor the structural behaviour of the building as mining operations continued. Blasts in the pit were monitored by seismograph and recorded following parameters authorized in the operating licence.
After the completion of the pit in 2016, geophysical surveyors took detailed baseline measurements inside the complex and on adjacent streets before mining operations began. Current measurements indicate that the structure of the site has not been altered.
The Religious Complex of San Pedro Apóstol – an architectural bulwark from the 17th century located near the old mining pit.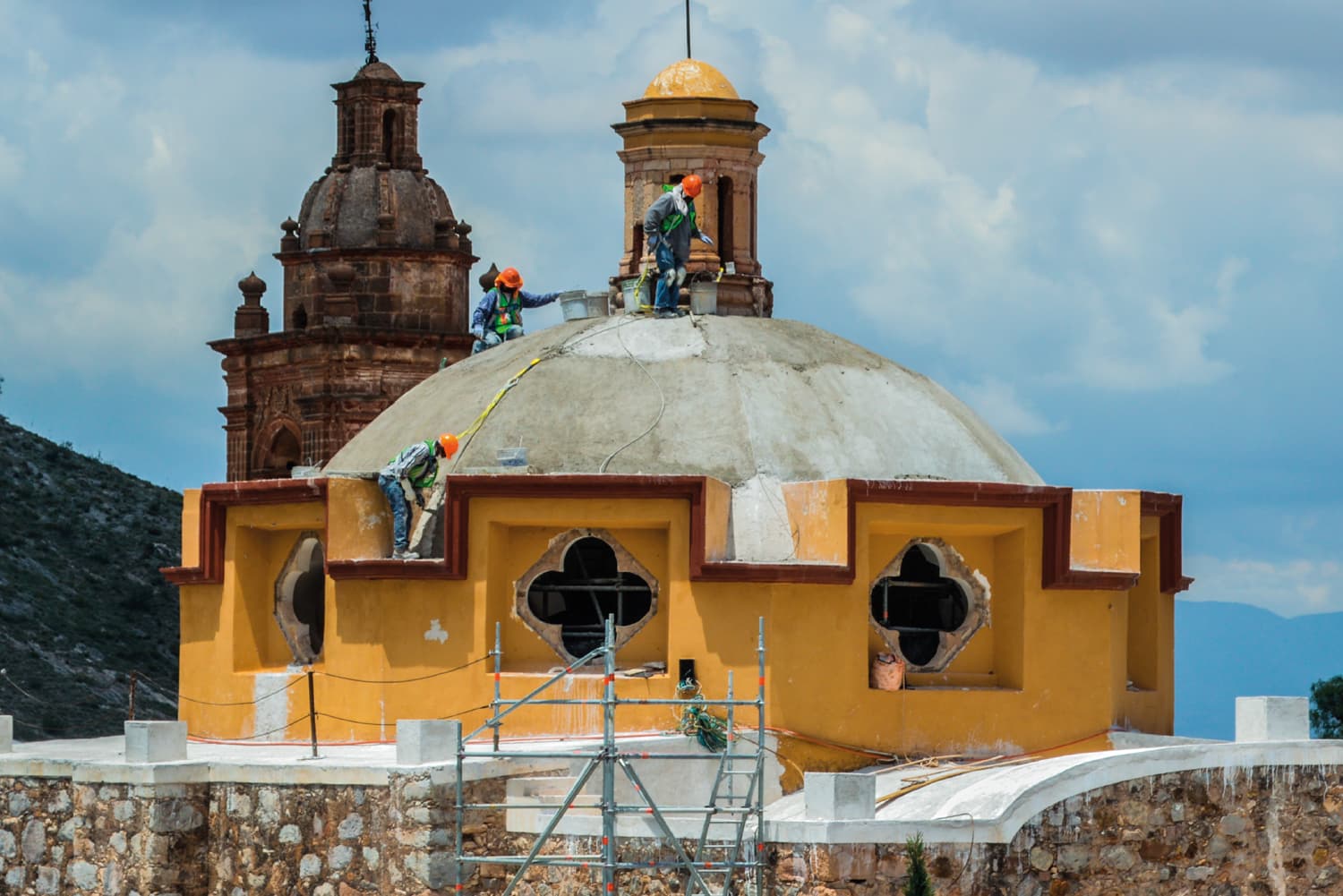 Traditional Ribbon Skirt Making Workshop
At Rainy River, a Traditional Ribbon Skirt Making Workshop provided a meaningful way to contribute to Reconciliation and build relations between Indigenous and non-Indigenous people in 2020.
"This was an opportunity to learn about the importance of ribbon skirts in Indigenous culture and how to create a skirt," says Renee Boucher, Community Relations Manager at New Gold's Rainy River Mine.
Facilitated by Cassandra Cochrane – a local artist from Rainy River First Nations – the workshop was part of a series designed to share Indigenous knowledge and teachings with New Gold employees. Ribbon skirts are a traditional symbol of the strength, resilience and sacredness of Indigenous women, who wear them at ceremonies and other important events.
According to Cochrane, each motif on the skirts is of special significance to the Indigenous people. Feathers denote spiritual strength and flowers the beauty of Mother Earth, while orange flowers edged in white honour the survivors of residential schools and black-edged flowers provide a stark reminder of the children who did not survive. Each colour is symbolic, representing nature and the traditional beliefs of the Indigenous people.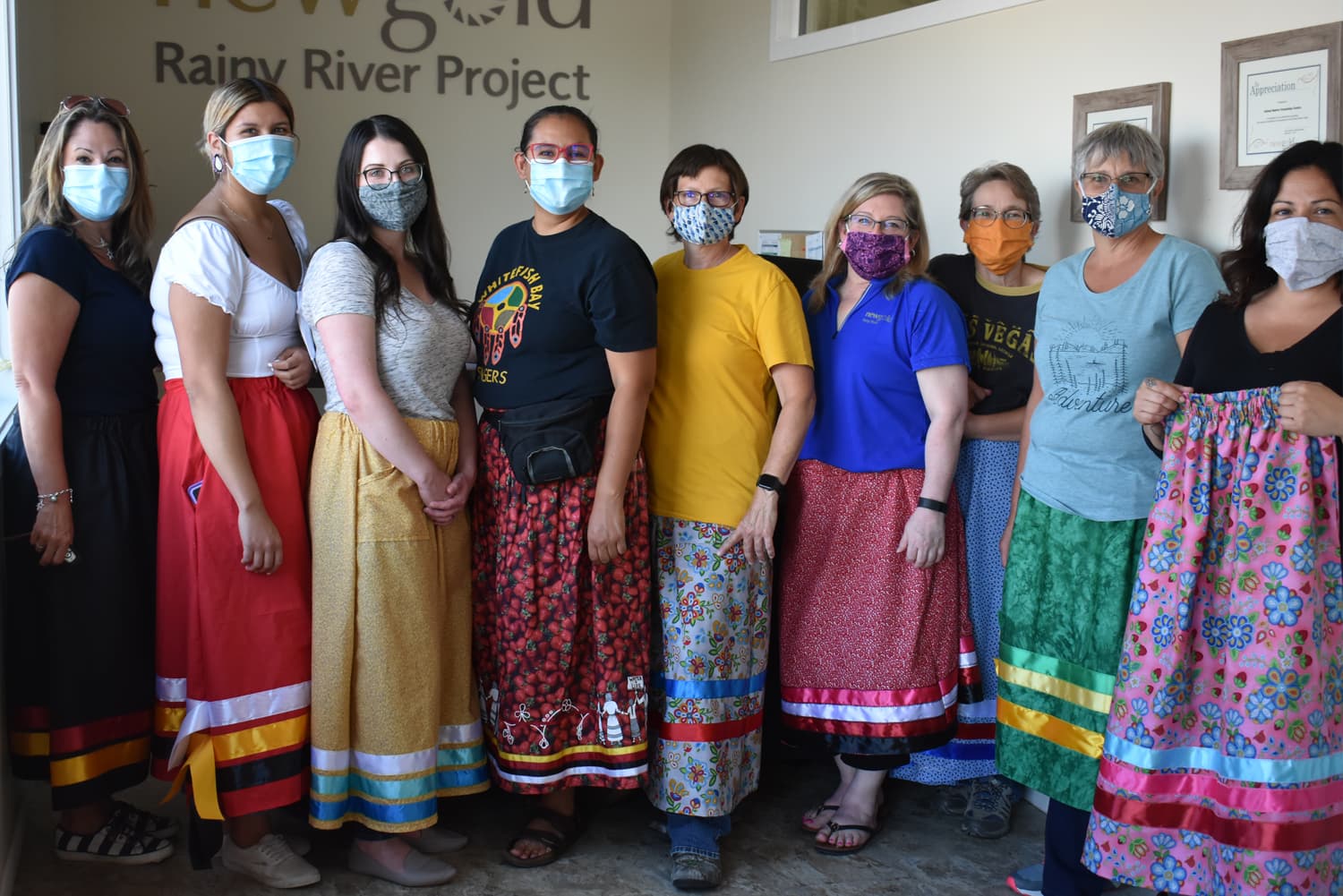 Ribbon skirts are worn during traditional ceremonies, powwows, traditional dances and other cultural events.